KETOTARIAN DIET Week 3 | Mostly Plant Based Keto Meals


I can't believe I've been eating plant based keto for three weeks now! This challenge has flown by, and I honestly have enjoyed my journey of eating more vegetarian and vegan foods.
Ketotarian Book
GET THIS BRAND NEW KETO COOK BOOK FREE!

I have to say that this cookbook is the real deal. No fancy tricks to get the book. Full-bodied recipes that anyone can follow and real meals that made it easy for me to go-KETO so take the plunge and why not….
Nutpods Dairy Free Creamer
Vanilla Stevia Drops
Made Whole Cookbook Review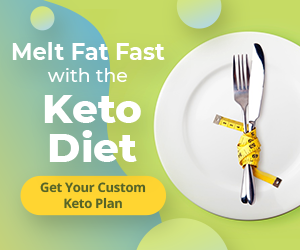 – – – – – – – More Videos Like This – – – – – – – – – – –
Week 1 Keto Vegan Meals
Week 2 Keto Vegan Meals
Should I Go Vegan?
Plant Based Grocery Haul
– – – – – – – Follow Me – – – – – – – – – – –
Instagram
Twitter
Goodreads
Keto Motivation Group
We Be Book'N Book Club
– – – – – – – Contact Me – – – – – – – – – – –
jacquelinewheelerYT@gmail.com
– – – – – – – Discount Codes – – – – – – – – – – –
Keto Power Creamer (10% off)
JWKETO10
Butcher Box (FREE bacon and $20 OFF)
Thrive Market (25% off First Order)
FREE BOOK with Book Of The Month
– – – – – – – Music Creds – – – – – – – –
[I do not own the rights to the music in my video]
#vegatarianketo #ketotarian #veganketo
Jacqueline is a participant in the Amazon Services LLC Associates Program, an affiliate advertising program designed to provide a means for sites to earn advertising fees by advertising and linking to amazon.com.

source
You May Also Like
February 28, 2017

**************