KETOGENIC DIET Meal Plan 🥑 FULL DAY OF EATING for Beginners ➟ Keto Cutting & Shredding Recipes Prep


Customize your Own Ketogenic Diet Meal Plan. Setup your own KETO SHREDDING DIET to stay in ketosis and cut fat fast. Full day of eating with great step by step recipes for beginners explained:
🔥FREE 6 Week Body Transformation Challenge:
GET THIS BRAND NEW KETO COOK BOOK FREE!

I have to say that this cookbook is the real deal. No fancy tricks to get the book. Full-bodied recipes that anyone can follow and real meals that made it easy for me to go-KETO so take the plunge and why not….
Fat Loss Calculator:
What is the ketogenic diet? Today I'm going to give you a complete meal by meal guide for burning fat on the ketogenic diet including exactly what to eat and how much of it to eat for your particular body…Don't worry you're not going to have to eat 6 small meals a day, only breakfast lunch and dinner because i'm sure you're busy. Ill show you step by step what to eat for you to be able to start shedding pounds of fat today with no additional information necessary. So…lets get in the kitchen, and see the ingredients and calories below
My diet was based on me weighing about 210lbs. Which gave me 2,230 calories to work with. For a Keto cutting diet this comes out to 173G of fat 139G of protein and 28G of carbs.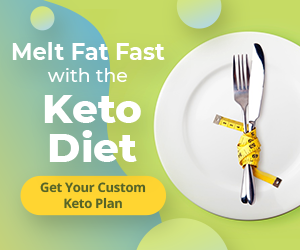 ===Calculate your individual macros at:
Breakfast:
4 Whole Eggs – 16g of fat | 24g of protein
1 Large Avocado – 21g of fat | 3g of protein | 12g of carbs
4 Slices of Bacon – 13g of fat | 12g of protein
1 First of Spinach
**Total Macros for Breakfast: 50g of Fat | 39g of Protein | 12g of Carbs
Lunch:
6oz of Ground Beef 80/20 – 34g of fat | 30g of protein
2 Slices of Cheddar Cheese – 18g of fat | 14g of protein
1 Tbsp Olive Oil – 14g of fat
3 Tbsp Parmesan Cheese – 4g of fat | 6g of protein
1 Slice of Tomato and Red Onion
1 Fist of Asparagus
2 Portabella Mushroom Caps
**Total Macros for Lunch: 66g of Fat | 48g of Protein
Dinner:
6 Chicken Wings – 36g of fat | 48g of protein
1/2 Head of Cauliflower – 1g of fat | 5g of protein | 15g of carbs
1.5 Tbsp of Grassfed Butter – 18g of fat
**Total Macros for Dinner: 55g of Fat | 53g of Protein | 15g of Carbs
If you follow the same steps I did you'll be able to make your own Keto diet plan from scratch. If you enjoyed this video and you feel like it helped you out please hit that Thumbs Up Button And subscribe to this channel it helps motivate me to make videos like this and that ultimately helps more people. Also if you want a done for you diet plan in which you don't have to track calories head on over to our website gravitytransformation.com and try the fat loss kickstarter. we'll give you a meal plan that's customized based on your weight and your goals and this format has been the same structure used on my clients in my two gyms here in New Jersey and they're losing 20lbs or 5% body fat in just 6 weeks. If you want to check that out again visit gravitytransformation.com. see you guys soon.
🔥FREE 6 Week Body Transformation Challenge:

source
You May Also Like
January 3, 2018
September 7, 2019
July 10, 2018

**************